We were driving. Returning to York to explore its historic streets some more as previously we'd had a flying visit in the Summer to watch a show at the pop up Shakespeare Rose Theatre, which is now long gone.
We had booked into a faceless chain hotel (which begins with a 'T').
Had had a nightmare journey. Stuck in a traffic jam on the A1(M) for over an hour. We were boiling hot, bothered and bored.
Eventually we arrived at hotel. We were dishevelled, worn out, sticky.
Got checked in, no bother; made it to the room. I'd been dying for a wee for the last ten miles, so headed straight for the en-suite.
"Thank god!" sighed Mum as she stripped down to her undies, flopped down on the bed, put the TV on and said: "I'm having a nap."
Next thing she knew, I came flying out of the bathroom:
"Get up! Get up!" I exclaimed. "'I'm going to demand they come in to clean up the room. I take umbrage. Pure umbrage at that bathroom!"

The bathroom was dirty. The bath marked, hairs all over the floor, toilet stained. Taps needed descaling. Not sure the last time it had seen a cleaner, but imagine it was probably the last time that Richard the Third visited York!
The shower curtain had a full hand print on it. What went on previously in this room? The mind boggles…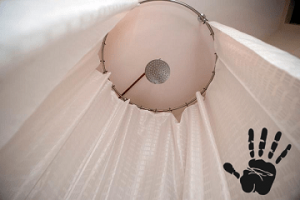 I grab the telephone and phone down to reception and give them a good mouth full of Geordie charm. They agree to come up and inspect the room to re-service it. I breathe.
It was at this point I noticed that Mum was sprawled out on the bed, hand leisurely perched behind her head, leaning on plumped up pillows in just her lingerie. Reminiscent of the Sleeping Venus by Giorgione, not, as she likely imagines, Rose in Titanic.
"We have to leave the room. Apparently we can't be in it whilst they clean it."
Mum sat bolt upright at this: "What? I've just got comfy!"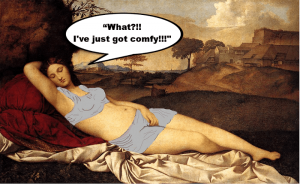 "They've offered us a complimentary drink. They're coming right up."
"Aww, bloody hell. For god's sake," Mum said and then continued muttering about how ridiculous it was.
We were down at reception and shown to the bar area, which was within spitting distance. We were the only guests in there.
"What can we get you, on the house of course?" smiled the receptionist now on bar duty.
I was perusing the coffee menu when I heard Mum say: "A bottle of prosecco."
The receptionist clasped her hand to her jaw, to stop herself from gasping.
Mum gave a Mona Lisa smile – she was obviously in a Renaissance art mood, and turned to me:
"What are you having, Sharon?"
"The same," I said.
And that, my friend, was that!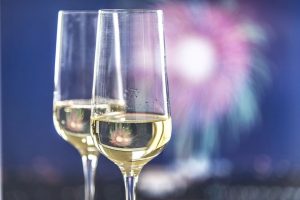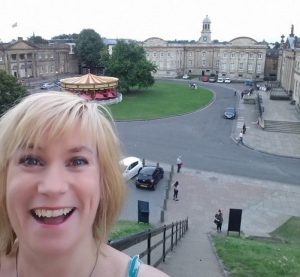 Giorgione, Sleeping Venus painting – https://commons.wikimedia.org/w/index.php?curid=101652 –
edited/adapted for our purposes