How was your Christmas and New Year?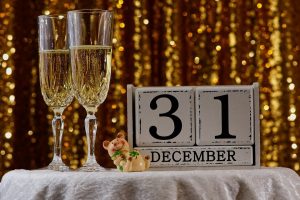 Ours's didn't get off to a great start, seeing as how both Mum and me, plus all of our immediate family, had the nasty cold virus that was doing the rounds over the Holiday Season.
My other half had Man Flu, but let's not go into that…
It meant we didn't get to celebrate Christmas or indeed New Year's Eve a great deal. Nor did we enjoy any exploits. So we've not had much to write about. Obviously there's only so many times we can say we've got snotty noses and please send us much deserved sympathy before you close your browser.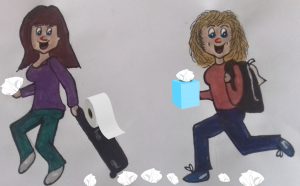 "Christmas seems so far away," I said to Mum.
"Well it was last year," she replied.
"We didn't really get to do anything. No celebrating with extended family. No meeting up with friends. No nights out. No parties," I lament.
"We may as well have been Nuns," chipped in Mum.
"You'd know all about that," I say, self-satisfied.
Mum frowned at me: "What, 'coz I'm a single woman?" she asked indignantly.
"No." I reply. "Didn't you want to be a Nun?"
Mum rolled her eyes "Oh god – "
"Is that you practising?" I laugh.
Now this is a oft repeated story amongst the family so Mum has it perfected.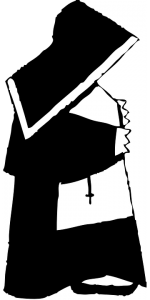 "According to your Nana and Grandad, as a child I told all and sundry, including our priest, that I wanted to be a Nun. That I wanted to go live in a Nunnery and take vows of poverty and chastity –"
"The chastity went well, seeing as you have three kids…" I smiled.
"Exactly. Though thanks to Brexit, I may yet end up in poverty!"
Bloody Brexit, Mum makes a fair point!
I rolled my eyes "Oh god – "
"The only problem of me wanting to be a Nun," Mum continued, "is that I have absolutely no recollection of it."
"I suppose believing in God and the church would be a prerequisite," I suggested.
"That too."
"So, any New Year resolutions?" I ask.
"I don't have resolutions as it's a just a load of old tosh. But I do have a mind list of things I'd like to do."
"What are they?" I pry.
"Just the usual, like so many other people," Mum replies. "Lose some weight; maybe visit a few more places; make 'Me Time' to do things I want to do."
"Our friend Marty, who'll be guest posting for us soon, wrote a blog with the same take. A simple list of things he'd quite like to do – https://bit.ly/2Ml9MKX"
"Think most peoples' lists likely look similar," Mum nods.
She paused: "Anyways, what are your New Year resolutions?"
"Well, " I start, "in view of Brexit, I'm waiting for the New Year's Revolutions."